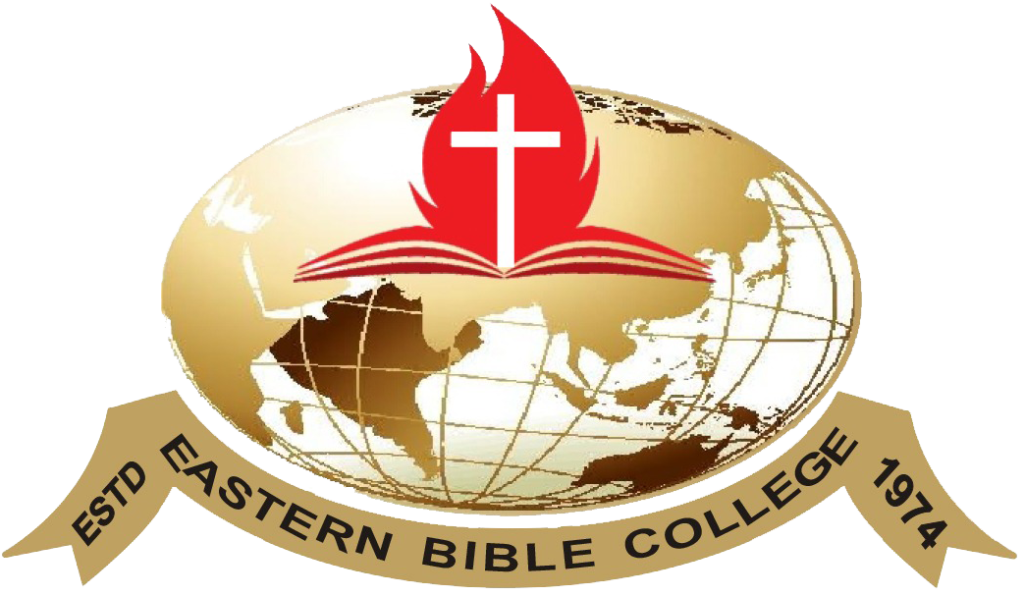 Established in 1974. Government Recognised.
Committed to Wholistic Education & World Evangelisation
Programs accredited by ATA, UKAS, AJA Europe ISO 9001:2015
Accredited by Asia Theological Association (ATA)
Residential & Online Distance Learning Program.
Eligibility: Class 10 Pass
Duration of Study : 2 Years
Submit admission form along with academic transcripts from Class 10 up, Water Baptism Certificate, Birth Certificate, latest digital colour passport size photo to whatsapp +91 7005119679 and copy to +91 7005702277 or Email to ebcdimapurad@gmail.com and copy to ebcdimapur@gmail.com

To Download Admission Form
First Year Course Curriculum
OT Survey
Overview of Theology
Kingdom Economics
The Divine Plumbline
Study the Bible (Biblical interpretation)
Study & Research Methodology
NT Survey
Communicating the Bible (Preaching & Worship)
Acts in Action (Book of Acts)
The Cell Church (Church Planting)
Cross Cultural Communication (Mission & Evangelism)
Spiritual Authority & Gifts
Second Year Course Curriculum
Bible Geography
General History of Christianity
Life & Ministry of Christ
Educational Ministry in the Church
Discipleship
God's Ways
Pauline Writing
Spiritual Authority & Gifts
Daniel and Revelation
Pastoral Care and Counseling
FEES INFORMATIONS
Diploma of Theology Residential program annual fees
Rs. 21700 To be paid at the time of admission yearly
Remaining yearly fees to be paid in Four instalments
First instalment tuition to be paid in first week of September Rs. 2600
Second instalment tuition to be paid in first week of November Rs. 3900
Third instalment tuition to be paid in first week of January Rs. 3900
Fourth instalment tuition to be paid in first week of March Rs. 3900
Monthly Mess fee Rs. 2900
Monthly Hostel fee Rs. 300

Diploma of Theology Online Distance Learning program full fees
2 years course materials and tuition total fees Rs. 37, 350
Rs. 15, 350 need to be paid at the time of admission. Remaining fees may be paid in four equal instalments every six months.
P.O. Box 29
Bank Colony
Dimapur - 797112
Nagaland : India
Eastern Bible College is a praying community. Please send us your prayer request. We will pray for God to bless you.